Quite possibly, the most durable, most comfortable boots ever made.
They are rugged, with their own natural beauty and distinctive look and feel. Built tougher than they need to be, they reflect the place they're from. There is no place on Earth like Tasmania and no boots on Earth like the ones that were born there.
And while they have evolved in style, design, and technology over the years, the quality has never changed. They are still built as they always have been: to go anywhere, do anything, and look great every step of the way.
---
THEY ARE MORE THAN JUST BOOTS.
THEY ARE BLUNDSTONES.
---
Blundstones have the kind of iconic, rugged good looks that feel right at home, wherever that may be. And the way they look is matched only by how comfortable they feel. So whether you're navigating the rugged terrain of Tasmania or the rainy sidewalks of New York City, you'll look and feel great in a pair of Blundstones.
At Blundstone, safety is part of our heritage. Our safety styles are built to protect, with features that provide optimum protection against impact and penetration, plus resistance to cuts, chemicals, heat, electrical hazards, rolling forces, and other foreign stimulus.
Technology never looked
or felt this good.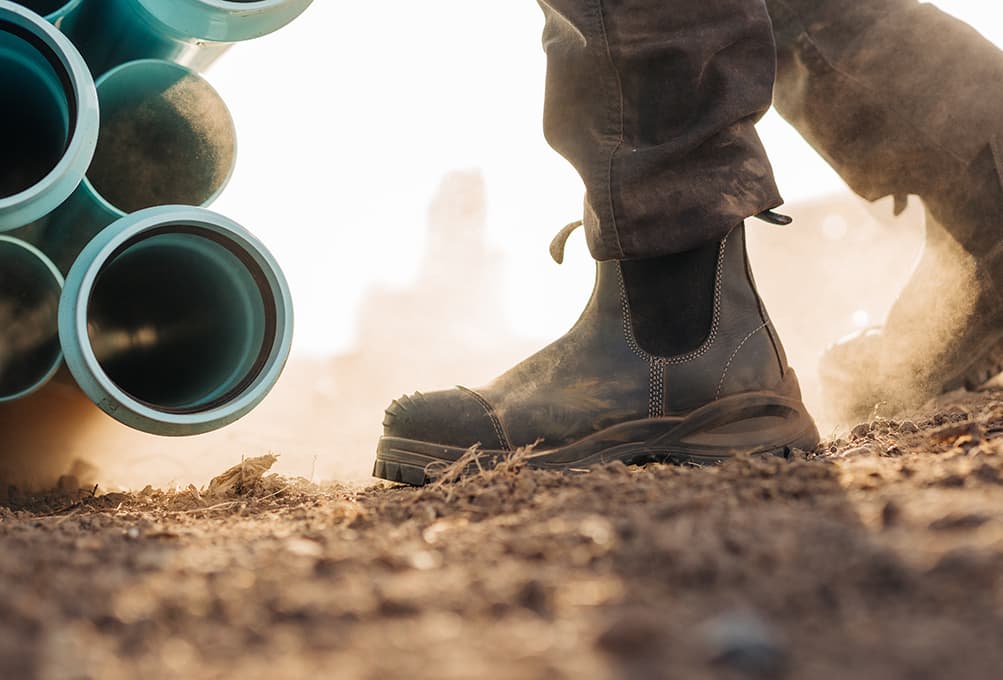 Since 1870, we've been developing new ways to provide unmatched comfort and protection from the elements. We invest heavily in research and collaborate with our partners to access the best and latest technologies available.
COMFORT FOOTBED
We partner with worlds best suppliers, innovators and premium manufacturers to deliver underfoot comfort systems providing superior shock absorption and comfort.
LEATHER QUALITY
Sourced from the world's best tanneries for superior protection from the elements and extremely long wear.
SOLE PROTECTION
Blundstone's sole construction is designed and engineered to reduce fatigue and orthopedic problems in the lower.
* Please refer to individual style details to see which features are applicable.
** XRD® is a registered trademark of Rogers Corporation.