A regular "jill of all trades", Beth's career has always revolved around being hands on.
For Beth, the best thing about her job is being outdoors, spending time with people she genuinely cares about, and creating beautiful spaces for people to work and play in. You'll often find her on Instagram, playfully joking around with her colleague Greg or showcasing handy tips and tricks for fellow carpenters to make hard tasks a breeze.
A former retail superstar, in 2014 Beth swapped her designer duds for steel-toe Blundstones and headed into the world of carpentry. Since then, she's gone from strength to strength, starting her own company - Beth Builds, working on both commercial and domestic building projects around Melbourne, Victoria. Not one to rest on her laurels, Beth is also a qualified Pilates instructor in her spare time.
Each job is special to Beth but her favourite are the domestic jobs because they require "old-school" skills and mean she can work with timber, her favourite material. It's a tactile one and captures all her senses - the feel of a chiselled plank, the smell of a freshly cut piece and of course the fun of the sawdust - or tradie glitter as it's known in the profession! Her favourite kind of timber? Tasmanian oak, of course.
When I think about carpentry, I think about being out in the sun, with the radio up and being with your mates. I started doing carpentry as a means to an end but I ended up really loving it!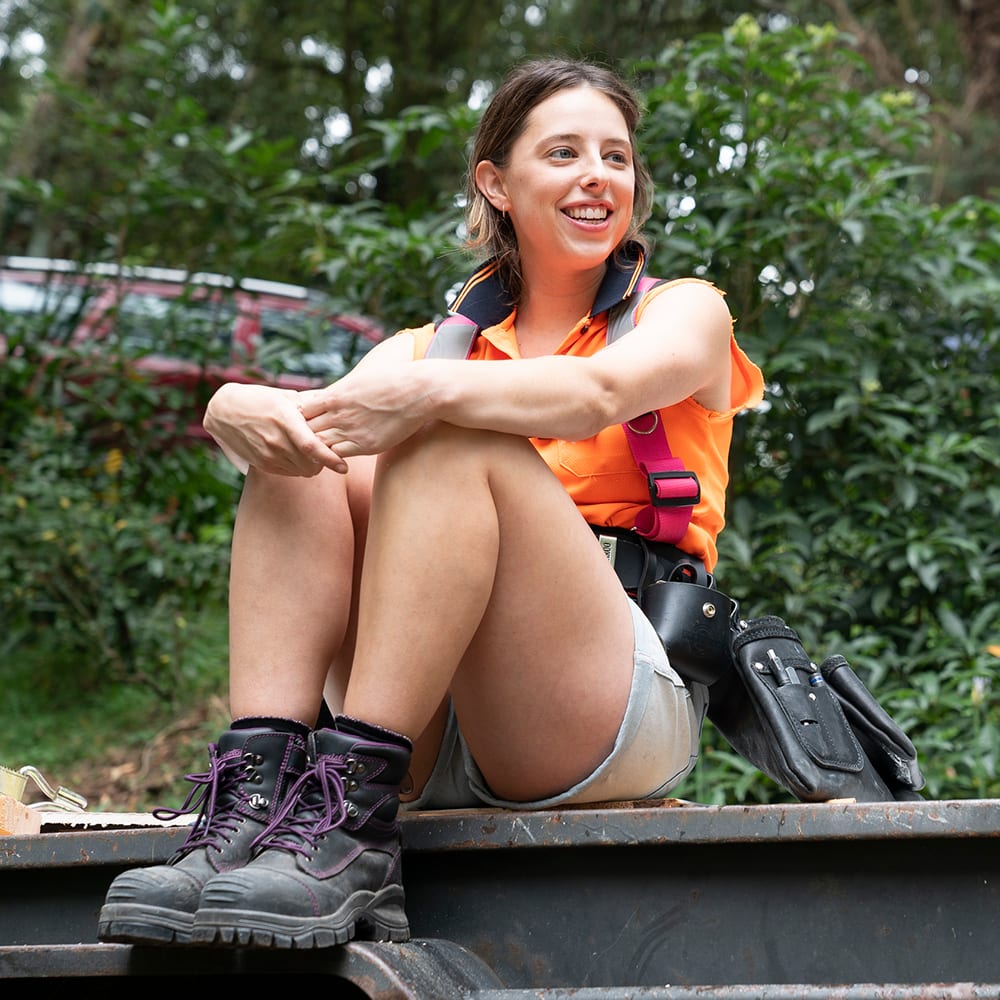 It's great just hanging out in the workshop and making stuff! At the end of the day, you're left with a really cool product and it's something that you've made. There's a real satisfaction in that.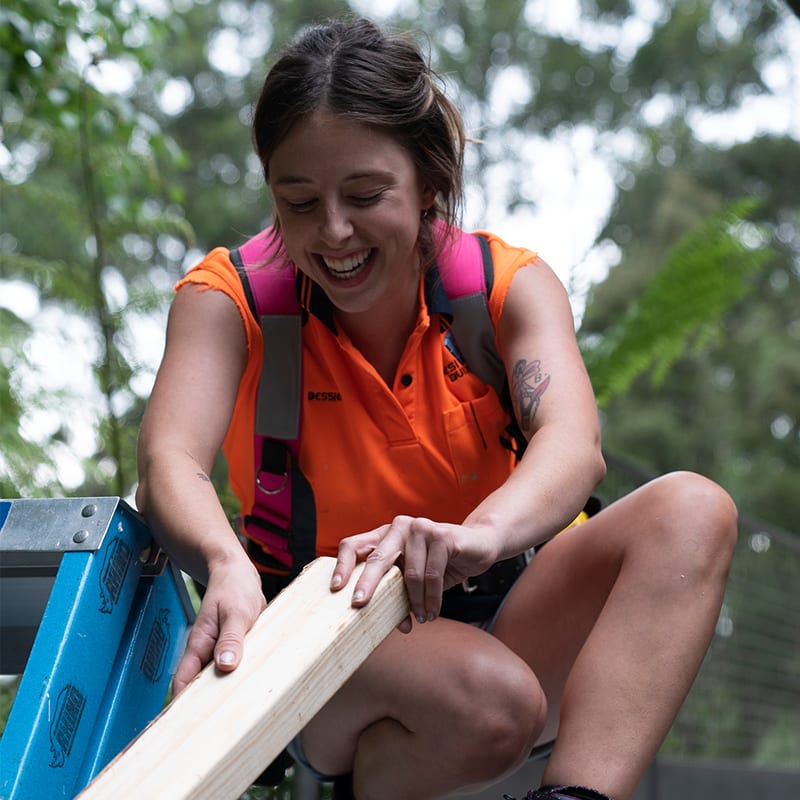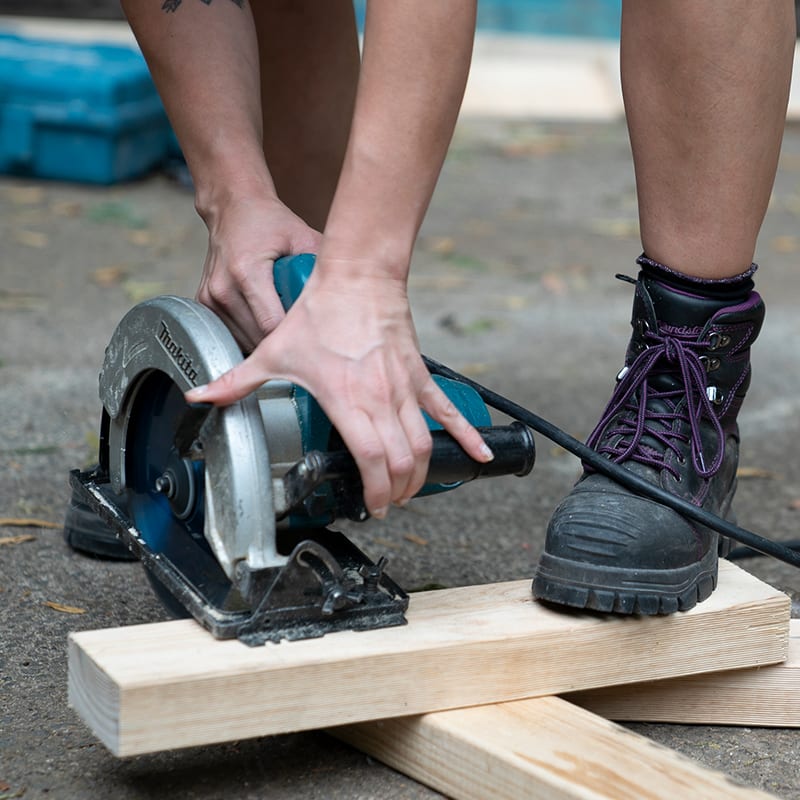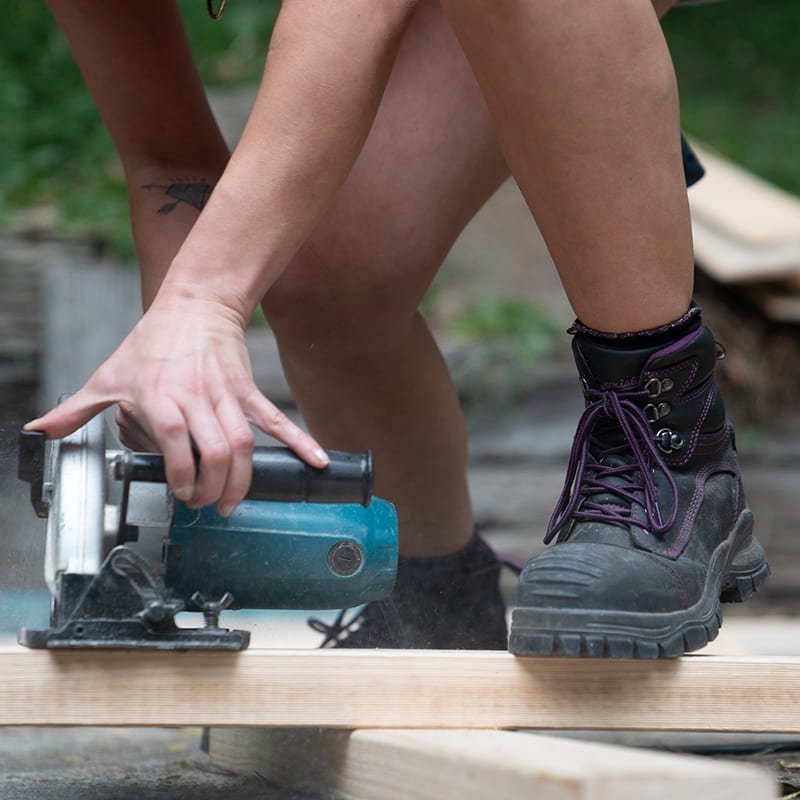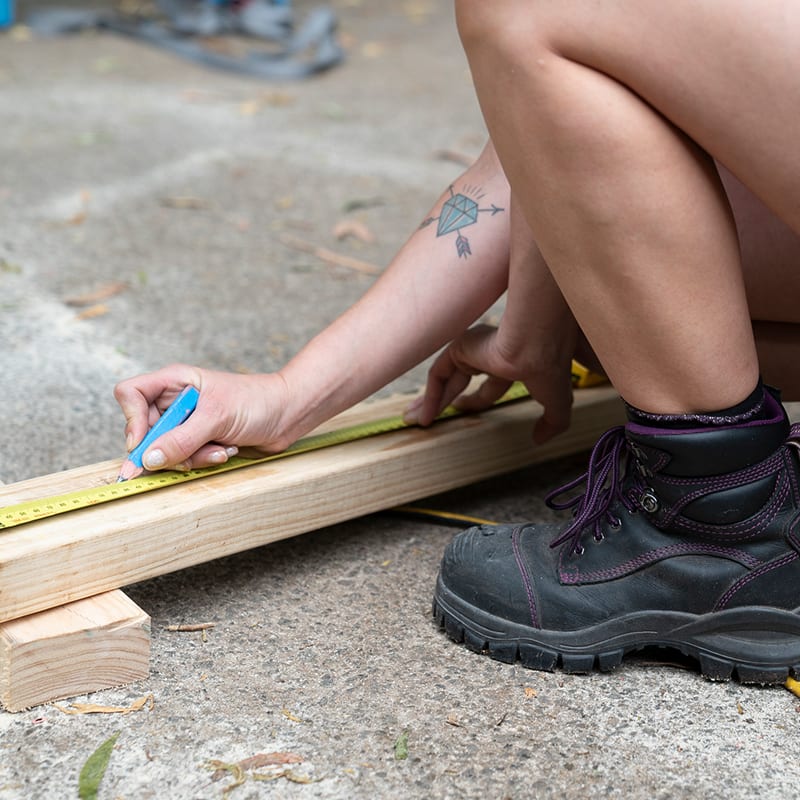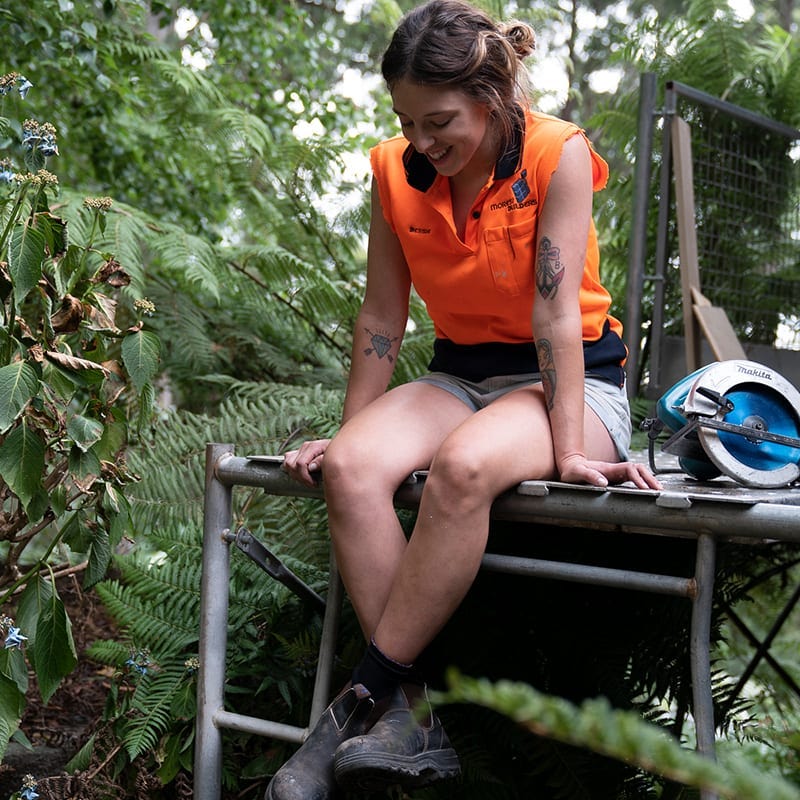 Above: Listen to Beth's story
When she's not on site or in the studio, Beth likes to keep busy by working with a friend who specialises in furniture production. This allows her to further her development in craftsmanship and hone her skills.
Beth is also an incredible advocate for women in trades, proudly supporting her fellow "tradie ladies" on social media and at dedicated female only events for workers in trades. She's a big champion of women on the worksite, encouraging others to learn a trade, grow their skill set and empower themselves to forge a career where they can be their own boss. A woman proud to be making her mark in a male-dominated profession? We'd say those are some tough boots filled.