Born and bred in Tasmania, Katie couldn't think of a better place to live as a motorcycle rider.
Dubbing her home state as "heaven for riders", she adores its spectacular roads, epic trails, tall trees and accessible race tracks.
Growing up on her family's dairy farm in Northern Tasmania, Katie first received a bike at the age of 8. The 1980s Honda QR50 was the perfect way to explore and play around the property. A friend got her interested in motorcross in primary school, but a love of horses saw motorbikes drop rank. It wasn't until a friend of her dad's piqued her interest in bikes again much later on, and she hasn't looked back.
I ended up coming off because, basically, I went through a corner with too much power and not enough skill....If anything it just made me want to prove myself more.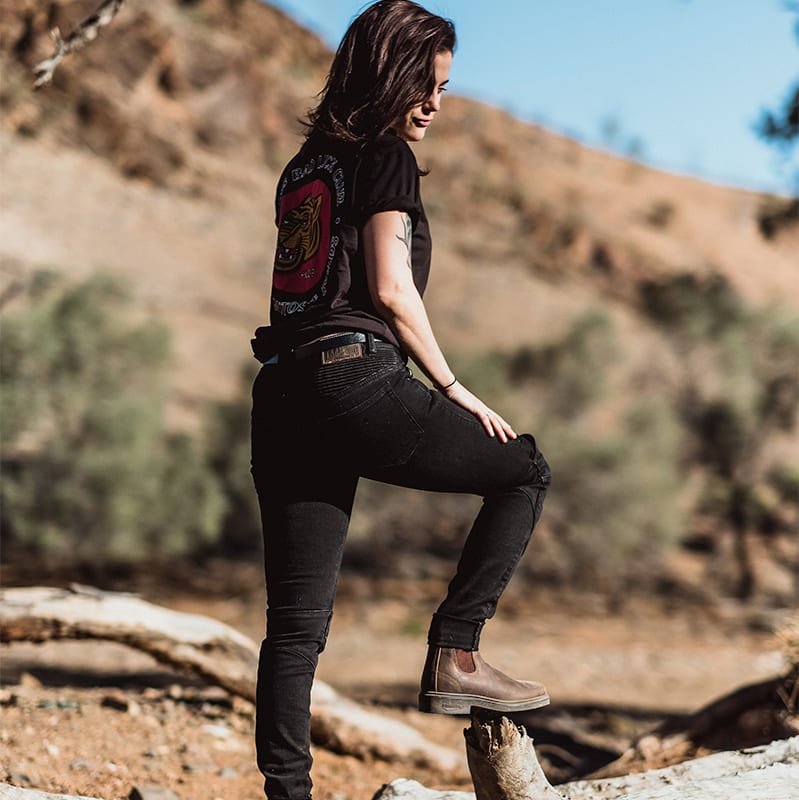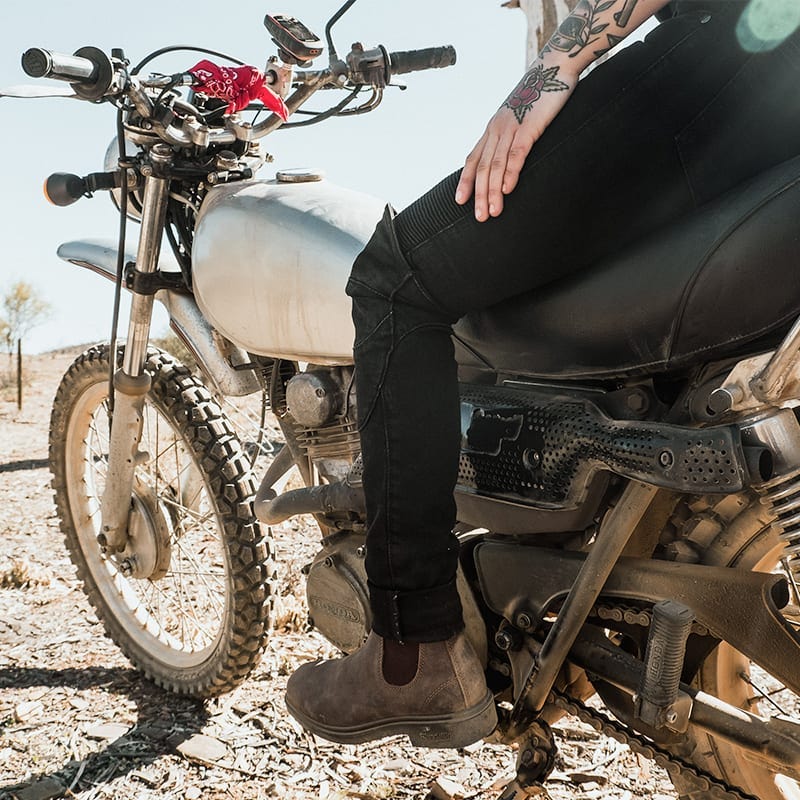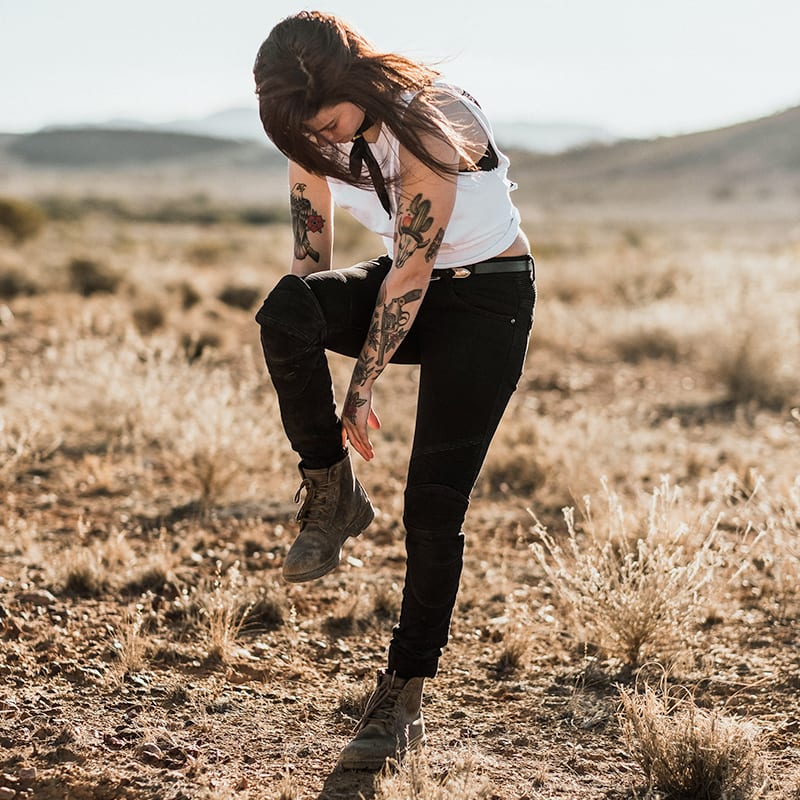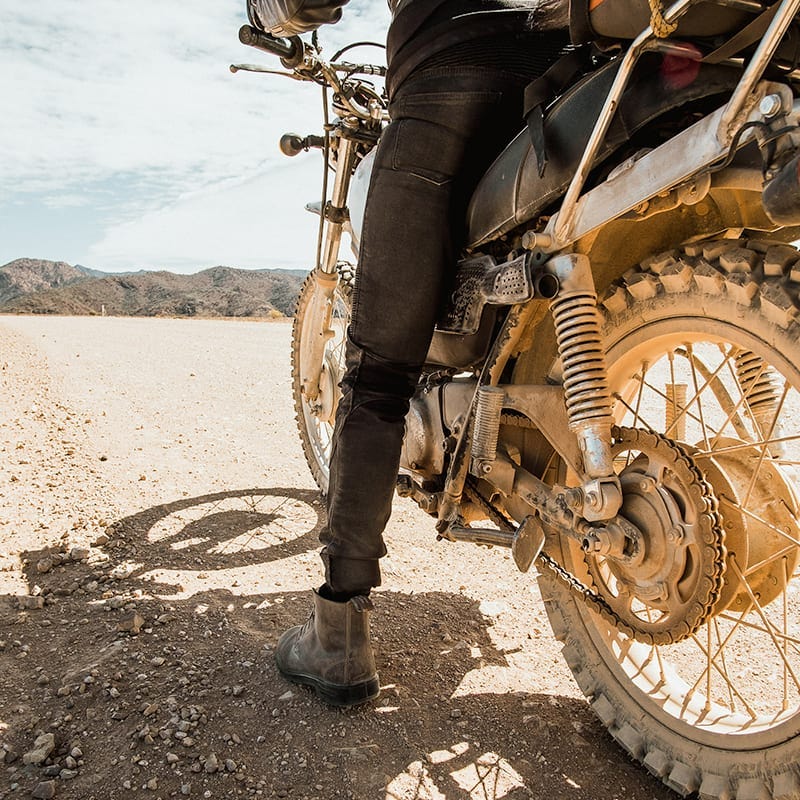 Above: Listen to Katie's story
Today, Katie calls 'Billie' her best friend - a 1976 Honda CB400f Super Sport bike which is source of both freedom and meditation, as well as being her daily transport. A nasty crash (hello skin grafts!) saw Katie and her friend Bob Sellers work on the bike to bring it back up to scratch with a full restoration, maintaining its classic design. With a workshop at her house, Katie has built the skills to become confident in bike mechanics.
Katie's mind is forever thinking about ways to build bikes, work them and ride them. The motorbike world has also opened up a huge social network for her. She says she's met some of the best people and made great friendships through the world of motorcycles, giving her a confidence she didn't have before. Katie is the driving force behind the Southern Tasmania arm of the Distinguished Gentleman's Ride, a ride in which tens of thousands of riders globally hit the streets on their classic bikes, dressed in their dapper best to raise money to support prostate cancer and men's mental health.
A fan of riding both on-road and off, Katie is looking forward to turning out and spending more time off-road as the Tasmanian winter approaches. Happy days.