Behind every pot there's a person—meet Kimberly Cruz.
A ceramicist, creator and long-time Blundstone fan, this powerhouse is making a name for herself with her thoughtful design and considered philosophy.
Kimberly's inspiration is drawn from her immediate surroundings. From her Marrickville home in Sydney's inner-west she's bombarded with the diverse scents of Vietnmaese banh mi, Greek coffee and jasmine at every turn. It's the thoughts and feelings these scents invoke that inspire her creative process as she heads into the studio.
I first start with a story I'm compelled to tell or a feeling I want to express. I then explore ways to translate that same 'empathy and energy' into the clay's body.
The Japanese concept of Wabi-sabi is also a defining influence in her work. In traditional Japanese aesthetics, wabi-sabi is a world view centered on the acceptance of transience and imperfection. The aesthetic is often described as one of appreciating beauty that is "imperfect, impermanent, and incomplete" in nature—something Kimberly can certainly relate to. Her work comes from the heart, and as such, she celebrates the bumps and flaws that make each of her pieces unique.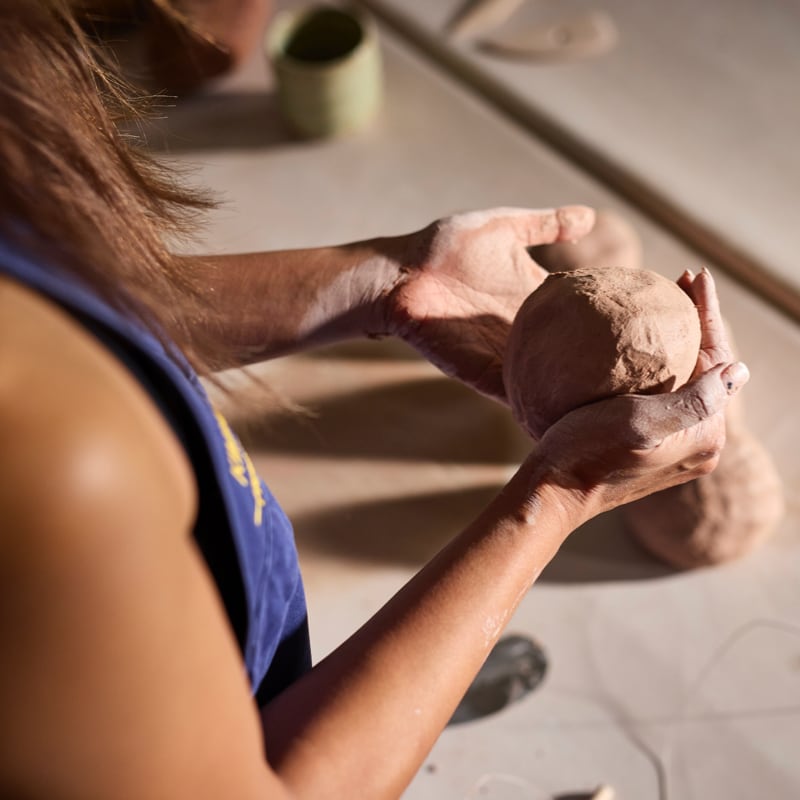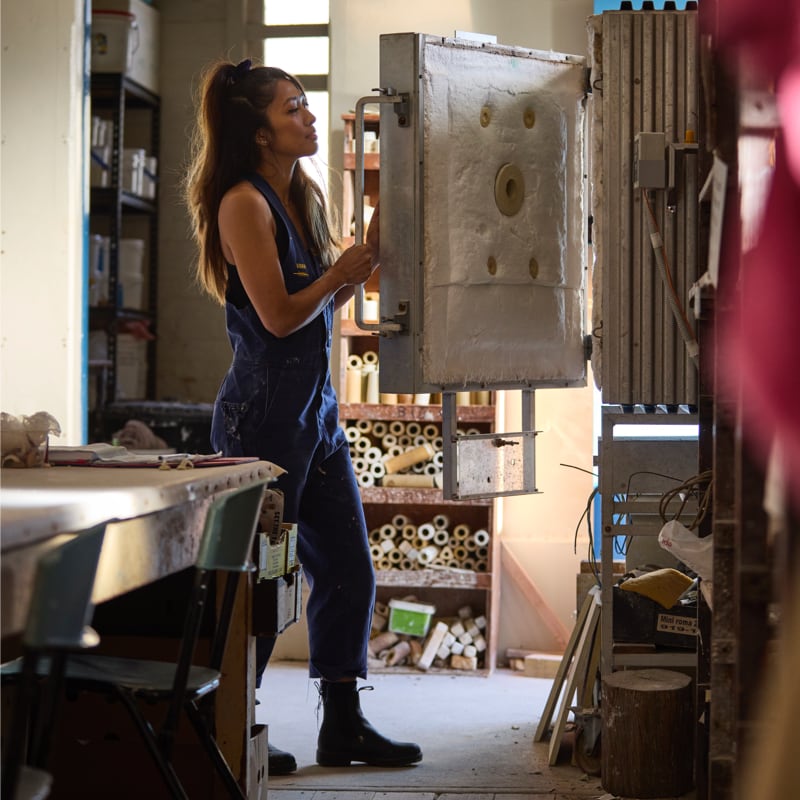 Kimberly's exquisite pottery has already received critical acclaim, with pieces featured on MasterChef Australia and The Chef's Line. Her creations are available in boutiques across Australia but there are plans for an online store in the works, to take her pottery to the world.
We've got a feeling this is just the beginning.