How do you capture the essence of 150 years of making boots in a piece of music? Enter young composer, Saxon Hornett.
When approached by Blundstone's Adam Blake, to commission, compose and record a piece of music for Blundstone's 150th anniversary, Simon Rogers, Tasmanian Symphony Orchestra's Director of Artistic Planning, first thought "Gee, I hope we can deliver on this."
Fast forward to September 2019. The Blundstone creative team met with Simon Rogers, and young Tasmanian composer, Saxon Hornett, to try and scratch the surface of what Blundstone sounds like.
But how does one even begin to distill the sound of a brand? The team spoke at length about what makes Blundstone, Blundstone. Its qualities, its history, its vision. What emotions were involved in Blundstone, what the character of Blundstone as a brand was. Each team member was pushed to use a single word to describe Blundstone. Not an easy task. Then the team was asked to name a song, album or musician that is the closest to capturing the sound of Blundstone to them. Of course, this is completely subjective, and musical references were incredibly broad.
So long as I'm composing, and so long as composition is the main point in my life, I'll be happy with whichever way my career takes me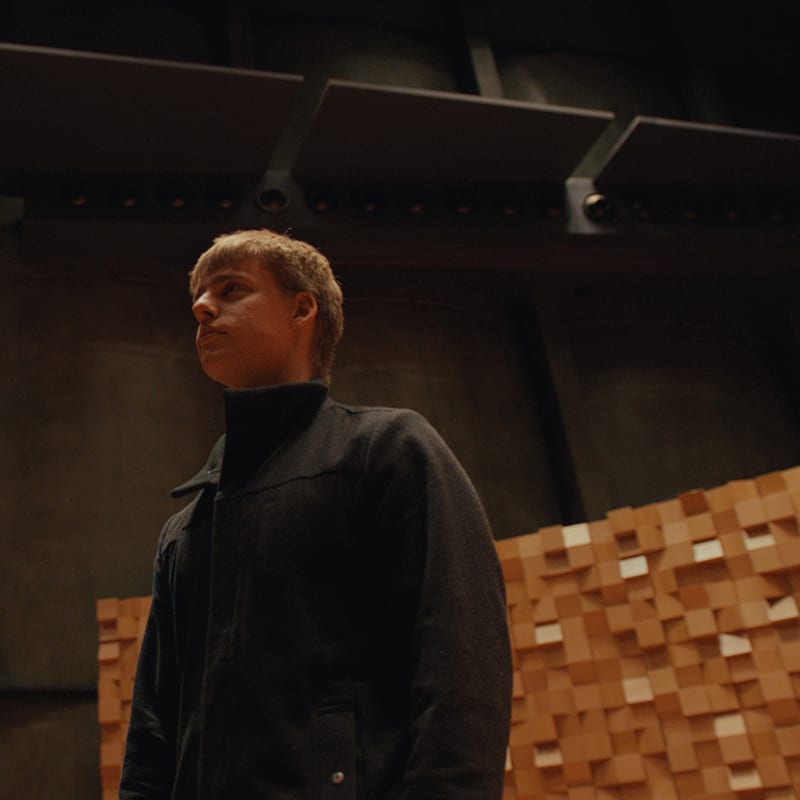 Following the afternoon's workshop, Simon and Saxon were invited to Blundstone HQ in Moonah, Tasmania, where the head office and Gormanston Street Factory has been housed since Easter, 1980. Here, they were able to get a greater sense of the brand by delving into the current day product, the historical memorabilia, the staff and the factory.
While the Blundstone team busily worked away on a video to commemorate 150 years of the brand, they waited on the edge of their seats to see what Saxon, mentored by Simon, would produce as the track to accompany it.
Above: Listen to Saxon's story
Why was it so important to create a musical record of this point in time?
Well, as Adam says, "Musicians and music festivals have played a role in growing our brand to what it's become today. By partnering with the Tasmanian Symphony Orchestra, a home state institution that we already had a great relationship with, we could also use it as a platform to help someone of the next generation to give them an amazing opportunity."
Enter Saxon Hornett. Saxon was selected by the TSO as the composer of choice, and he went about musically interpreting what was uncovered during the workshop. Saxon says he, "did what I thought felt right, first". And his first thought turned out to be pretty spot on.
After a synthetic (sound design) version of the track was unanimously approved and loved by Blundstone, the TSO went into an incredibly high-pressure recording environment to record Saxon's piece, taking on the musical challenges that Saxon built into his notation.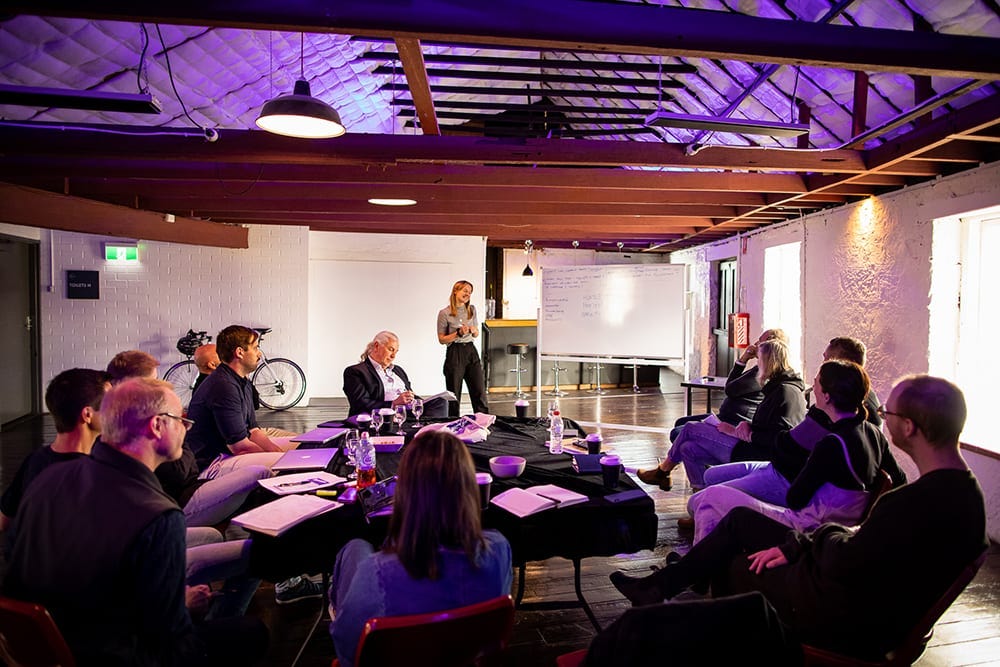 Above: Saxon working with the Blundstone creative team
But, the proof is in the pudding, and the recording went exceptionally well. This piece of music now sits behind Blundstone's 150th Campaign Video, and we hope that it has the chance to be played live to Australian audiences as part of a national tour in the not-too-distant future.
Adam Blake has the final, appropriate word on the entire experience: "It brings tears to my eyes every single time I listen to it. Probably because I know what went into creating it, but also how incredibly well they struck the cadence and rhythm that fits the story of our history".
Hear more from Adam Blake and Simon Rogers on the making of The Sound of Blundstone.
Adam Blake, Blundstone Co-COO
Simon Rogers, Tasmanian Symphony Orchestra's Director of Artistic Planning