Tim has lived his whole life on the land at Earlham, a picturesque farm set on 2,000 sprawling acres and framed on one side by the clear Tasman Sea.
In 1942 Tim's father had just returned from World War II where he served in the Navy, he was looking for peace and found a block of land by the sea on the east coast of Tasmania, now known as Earlham.
Admittedly not a huge fan of school, Tim would rush home each day to learn the workings of the farm from his father. Fast forward a decade, or three, and now Tim runs the farm with his son, Chris.
Living and working the land is not for the faint-hearted – the ever-changing weather patterns bring with it devastating storms and long dry spells. For Tim, who considers the animals his friends caring for them in such challenging conditions can be hard at times.
What I like most about working on the land is you're not being told what to do.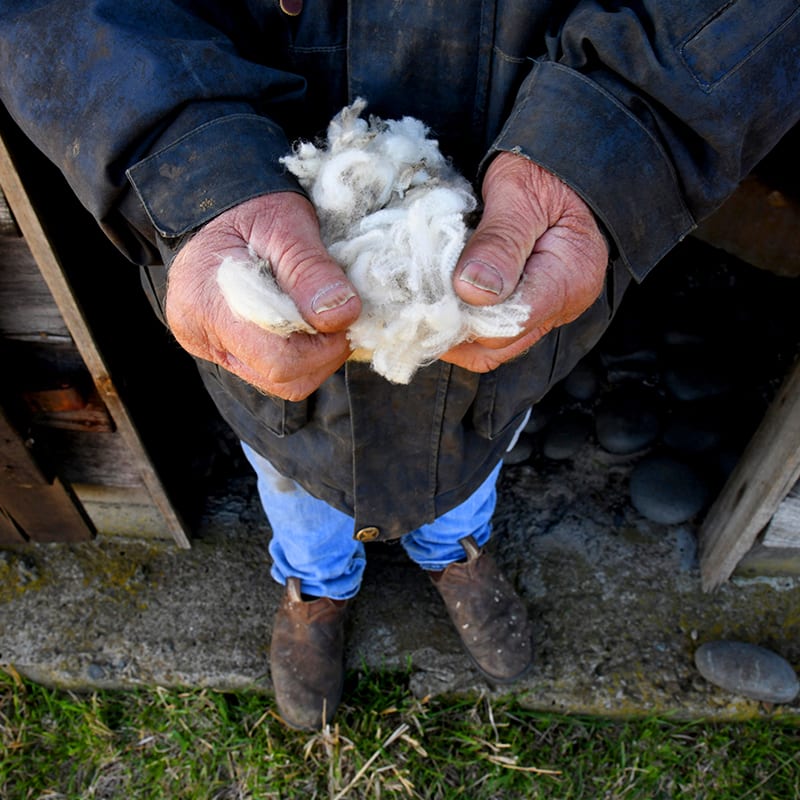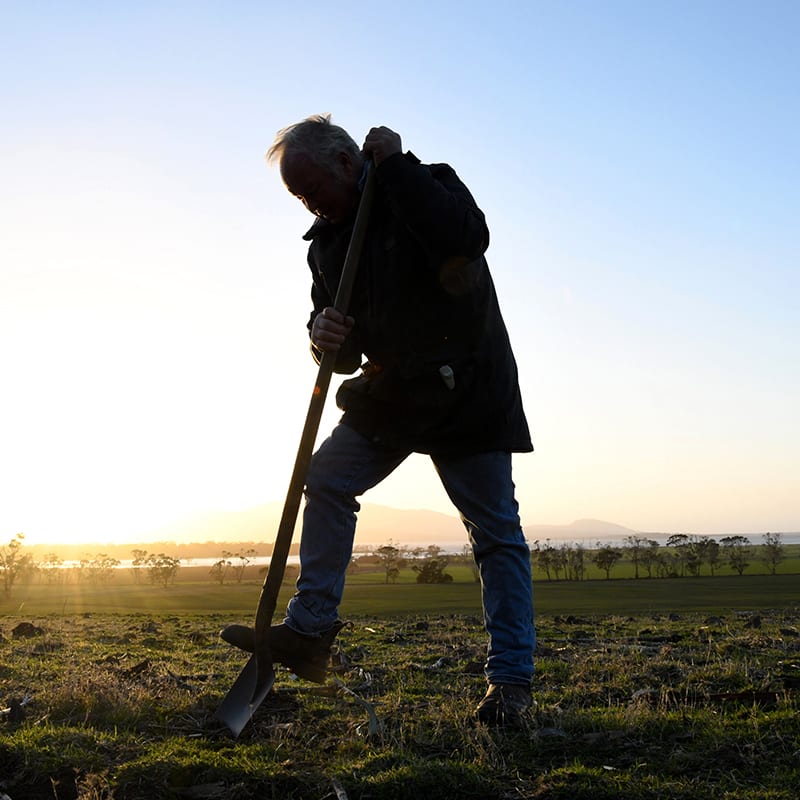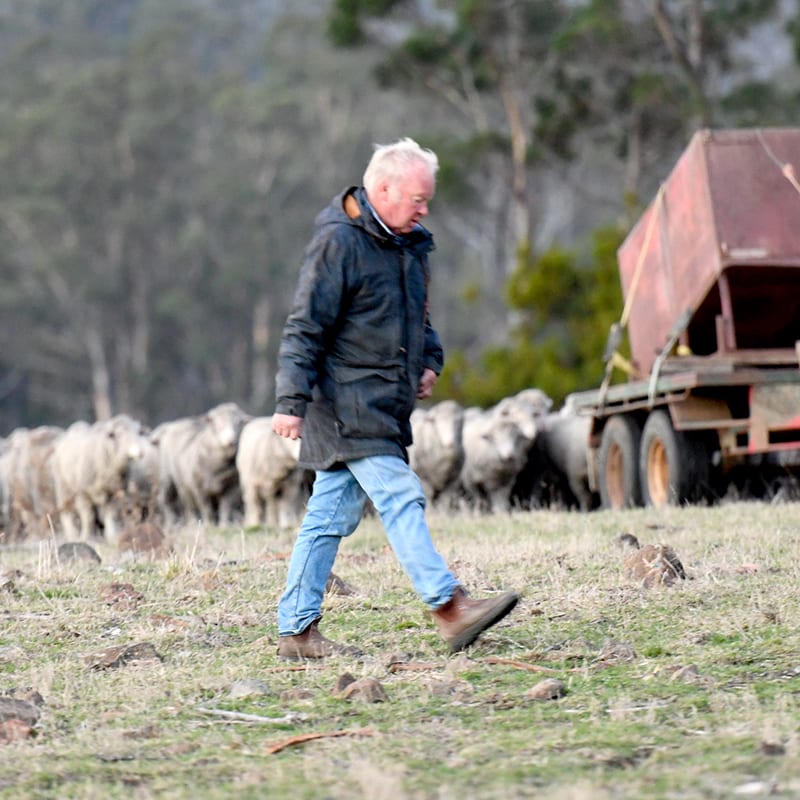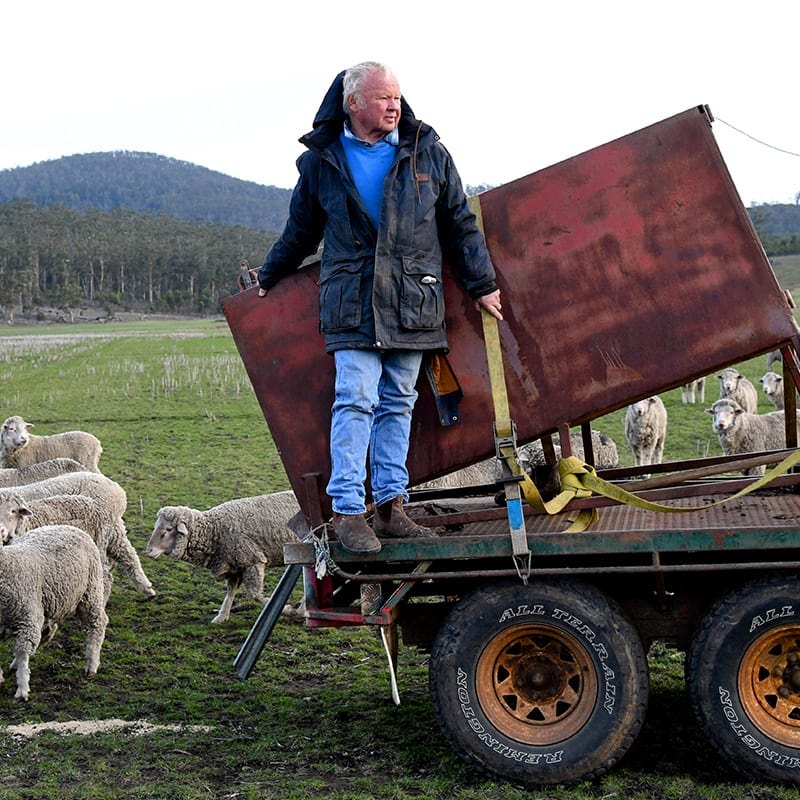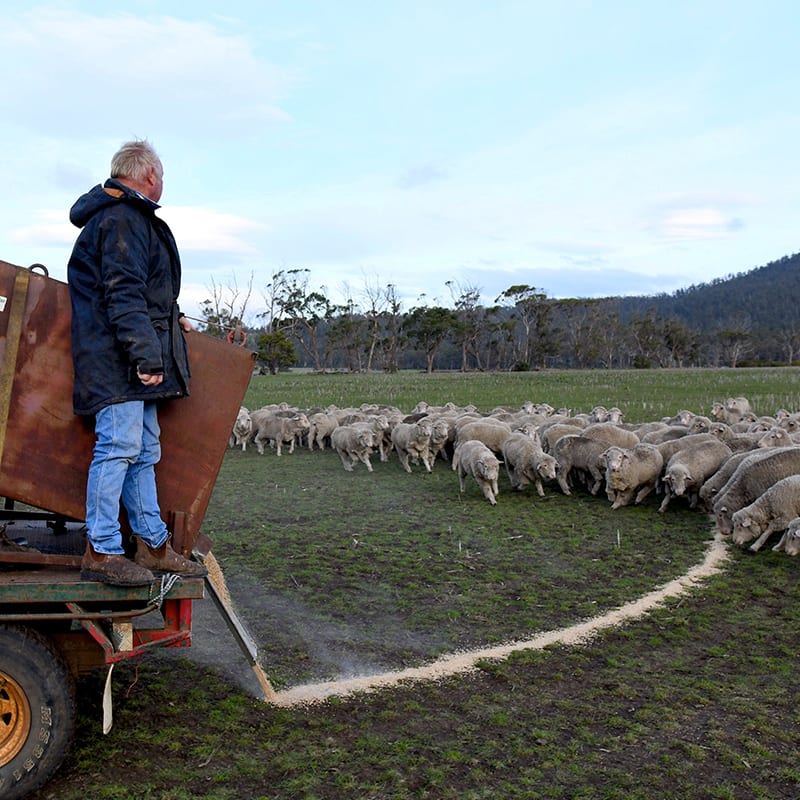 Above: Listen to Tim's story
Tim describes a good day on the farm as having sparkling water, no wind (which isn't easy being on the east coast of Tasmania!), and plenty of grass for the lambs to feed on.
An avid fan of sailing Tim loves racing yachts but admits there is no greater joy than the freedom of living on the land and the draw of its peaceful nature, the very same thing that drew his father to create a life there over 75 years ago.